This weekend GracePoint had the honor of recognizing a partnership with Al & Dellene Stucky that is over 50 years…
Read More
Welcome
But blessed is the man who trusts in the LORD, whose confidence is in him. He will be like a tree planted by the water that sends out its roots by the stream. It does not fear when heat comes; its leaves are always green. It has no worries in a year of drought and never fails to bear fruit.
Jeremiah 17:7-8
GracePoint Church is a fellowship of believers in the Lord Jesus Christ who seek to "be like a tree planted by the water" flourishing in a parched land, pouring out the life-giving truth of God's Word.
We are delighted to tell you about the ministry of GracePoint Church. The information on this site will give you an overview of GracePoint and its ministries. We encourage you to explore this site and if you have further questions contact us or visit us in person.
Sermons
The current Sermon series is available to listen to and/or to download under Sermons. You may also post comments and questions about the passage covered and content of the messages. We trust you will be blessed by the preaching of God's word.
GracePoint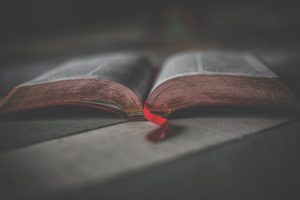 GracePoint is not a building, it is a local expression of the Body of Christ, His Church. As God's people we seek to glorify God, not only as we gather together on Sunday mornings but throughout the week as we are scattered throughout our community. As a fellowship of faith we worship the supremacy of Jesus Christ and believe in the centrality of God's Word.
Because of God's grace and enablement, GracePoint has had a 60+ year ministry presence in the Columbia Basin of Washington. We celebrate God's faithfulness in the past but we face the future confident in His unwavering, and ever-present blessings. Come join us in the adventure of life transformations in Christ!
Again, welcome.
Learn about GracePoint
Matthew 22:34-39, Mark 12:28-34, Luke 10:25-37 Jesus gives us the great commission (Matthew 28:18-20) and the great commandment (Matthew 22:37-39).…
Read More